IP Pavilion at Inter BEE 2018 with multiple codecs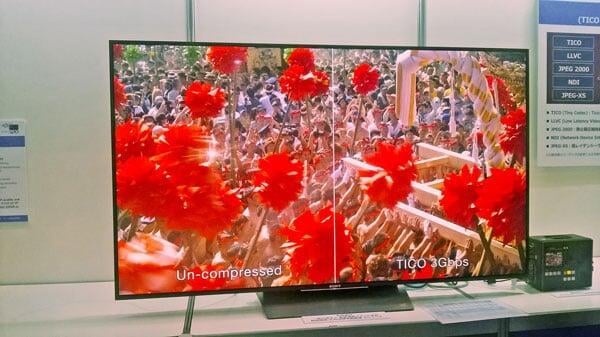 For the first time, Inter BEE has dedicated a specific area to the rapidly spreading IP technologies. Being No.2 priority for broadcasters worldwide*, video transport over Ethernet is being provided by more and more manufacturers. To highlight the great advantage of cross-platform interoperability, multiple companies have provided their technologies to be part of a demo and given seminar presentations within the IP Pavilion. The demonstrations and showcases highlighted multiple products, standards and codecs related to IP live transmission such as JPEG 2000, TICO, and the upcoming JPEG-XS ISO standard. Compression technologies are receiving ever increased attention thanks to their great fit with the flexibility of IP infrastructure and the upcoming SMPTE ST2110-22 for giving clear guidelines on the transport of compressed video over IP, video transport over Ethernet is being provided by more and more manufacturers.
*Source: iabm annual statistics report
Media Links further extends their efficient
​4K transmission applications with TICO

The Japanese manufacturer is fully aligned with the industry trend as captured in iabm's annual industry statistics: 79% of broadcast companies already have, or are planning to adopt UHD within the next 3 years.

Already announced at IBC earlier this year, IP-pioneer Media Links showcased their new MDP3040 two-channel 4K TICO compression encoder/decoder. The device is able to reduce a 4K signal coming from a 12G-SDI to a 3G link, allowing transport over Ethernet or 3G-SDI cabling, making it the ideal tool to upgrade to UHD without massive infrastructure changes.
A second application as part of Media Links' recent 4K/UHD efforts is the MD003 CWDM video transport platform. With its new 4K/UHD card it incorporates TICO compression and thus enables the transfer of up to 8 4K signals over one optical fibre.
Very first TICO 8K demo on TICO Alliance booth

This year's Inter BEE visitors were among the first to witness a live demonstration of 8K video being compressed & decompressed by TICO lightweight compression on the TICO Alliance booth.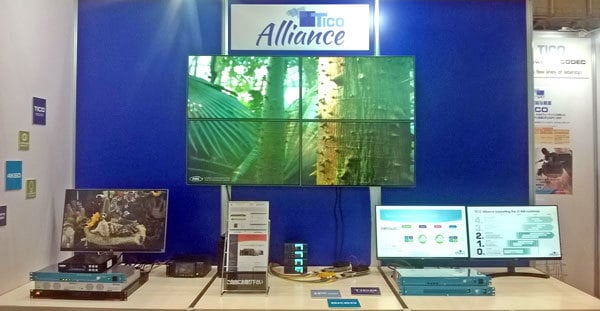 Thanks to its extensive benefits like lossless quality and ultra-low latency, it is possible to transport a 8K60P video over a single cost-effective wire – may it be 10Gb Ethernet or a 12G-SDI cable. Japanese national broadcaster NHK had already demonstrated their TICO implementations on 12G-SDI and 10GbE at previous shows.
At Inter BEE, Alliance members Cesnet, Village Island, Image Matters, and intoPIX collaborated to present an 8K presentation on the TICO Alliance booth itself.
Read more about the TICO Alliance on www.tico-alliance.org.